Experience the joy of music at home with the purchase of a new or used piano. Our three-story showroom is full of hundreds of upright and grand pianos maintained, prepped and kept in mint condition by our team of piano rebuilders, tuners & technicians. Visit our Utah piano showroom to enjoy our beautiful inventory and take advantage of our competitively priced pianos for sale.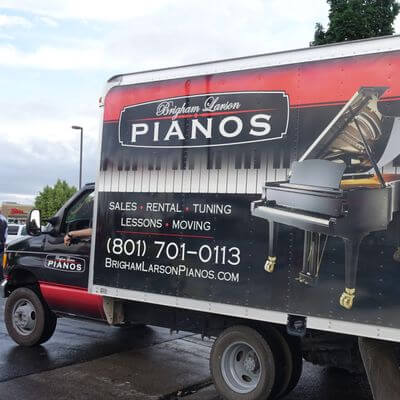 NATIONWIDE SHIPPING
We deliver to all 48 continental states! 
NATIONAL PIANO MOVING IS EASY.... because we'll take care of it for you from showroom to living room!
FREE EDUCATIONAL PIANO CONSULTATION
QUESTIONS? We're Here to Help!
Our piano experts are available now for live demos and immediate answers.
Ask Brigham Any Piano Buying Question...